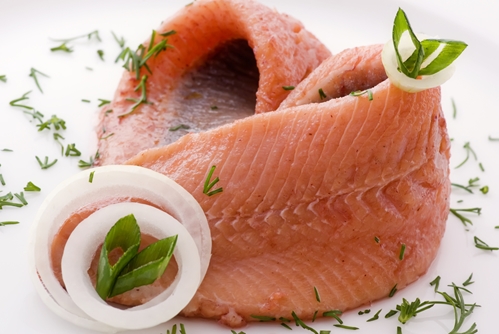 #MealPrepMonday: Fish Marinades
Now that spring has arrived, it's the perfect time to enjoy some fresh fish. If you're an angler, you can cook your stored catch from the freezer or enjoy a fellow fisherman's from the local market. For quick meal prep, use the FoodSaver® GameSaver® Quick Marinator to flavor your filets in under 30 minutes. You can also use a FoodSaver® Bag to marinate the fish overnight or longer. If using the FoodSaver® Vacuum Sealer's Marinate mode as part of the marinating process, you can experience its many advantages, including enhanced flavor and shorter overall marinating time. If marinating using a FoodSaver® bag, place the fish filets in the bag with marinade and gently shake to coat. Then seal until ready to cook.
Try one of these tasty fish marinades:
Zesty Lemon
This easy lemon marinade tastes great on whitefish or salmon.
Ingredients:
Juice from 2 lemons
1/3 cup olive oil
1 tablespoon fresh thyme, chopped
1 tablespoon fresh basil, chopped
2 cloves garlic, minced and crushed
Salt and pepper to taste.
Directions
1. In a bowl, combine the lemon juice, olive oil, thyme, basil, garlic, salt and pepper. Mix well.
2. Pour the mixture into the marinator or bag, following above directions.
Spicy Oriental
This fragrant and spicy marinade goes well with swordfish, salmon or halibut.
Ingredients:
1 bunch parsley
6 cloves garlic, minced and crushed
1 bunch cilantro
1 teaspoon salt
1 tablespoon red pepper, crushed
1 tablespoon cumin, ground
1/4 cup lemon juice
1/2 cup olive oil.
Directions
1. Place the parsley, garlic and cilantro in a small saucepan. Then add the salt, pepper, cumin, lemon juice and olive oil. Stir well.
2. Heat the mixture for 5 minutes on medium heat, but do not bring to a boil.
3. Remove the saucepan from the heat and allow the mixture to cool before pouring it into the marinator or bag and adding the fish.
Orange Honey
The citrus notes of orange and the sweetness of the honey enhance the natural flavor of salt water fish.
Ingredients:
1/2 cup fresh orange juice
1/4 cup honey
Juice from 1 lemon
2 cloves garlic, minced and crushed
1/4 cup soy sauce
1 teaspoon fresh ginger, grated.
Directions
1. Mix together the orange juice, honey, lemon juice, garlic, soy sauce and ginger.
2. Coat the fish in the marinade and leave for 30 minutes if using the FoodSaver® GameSaver® Quick Marinator, or 1 hour or more if using a bag.
Spiced Yogurt
This unique marinade recipe originates from India, so it's bursting with rich, flavorful spices and creamy yogurt.
Ingredients:
1 cup plain yogurt
1/2 teaspoon turmeric
1 tablespoon coriander, ground
1 teaspoon cayenne, or more to taste
2 inches ginger, grated
3 cloves garlic, minced and crushed
2 tablespoons cilantro, chopped
Salt, to taste.
Directions
1. In a bowl, stir together the yogurt, turmeric, coriander, cayenne, cumin, ginger, garlic, cilantro and salt.
2. Using your hands, bathe the filets in the marinade, then transfer to quick marinator or bag.
3. When cooked, this marinade will be a light, flaky texture.
Sunbeam Products, Inc. d/b/a Jarden Consumer Solutions has not tested these recipes and is not responsible for the outcome of any recipe. You may not achieve the results desired due to variations in ingredients, cooking temperatures, cooking times, typos, errors, omissions, or individual cooking abilities. Please always use your best judgment when cooking with raw ingredients such as eggs, chicken or fish.