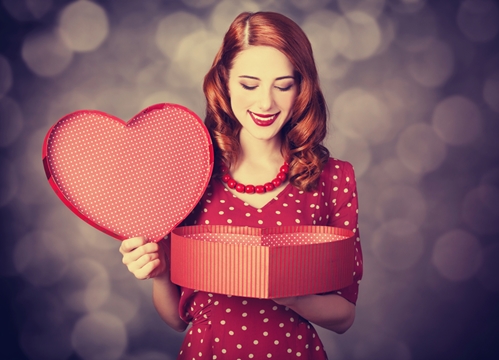 Show Your Partner How Much You Love Them With These 3 Dessert Recipes
This year, make a homemade addition to add to the heart-shaped box of chocolates. A sweet treat from you will really show your Valentine how much you appreciate them. After you've cooked up a homemade dinner, surprise them with one of these indulgent desserts. And if you want to save time, make the dessert in advance and keep it fresh using the Food Preservation System.
Red Velvet Brownies
Inspire some romance with these deep red, scrumptious brownies. Your significant other will fall in love with you all over again.
Ingredients:
1/2 cup butter, melted
1 egg
1 tablespoon vanilla
1 cup light brown sugar
1/4 cup cocoa powder, unsweetened
2 ounces red food coloring
3/4 cup flour
1/2 cup chocolate chips, semi-sweet.
Directions
1. Heat your oven 350 degrees. Line your 8-by-8-inch baking pan with foil and grease lightly.
2. Melt the butter, then allow it to cool for a few minutes. In a bowl, stir together the butter, egg, vanilla and brown sugar until well combined.
3. Whisk in the cocoa.
4. Add in the food coloring, stirring as you do so. Depending on the shade of red you desire, you may need more or less than the recommended amount.
5. Add the flour and stir until just combined.
6. Spread the batter evening in the pan.
7. Melt the chocolate chips and drizzle the chocolate in swirling patterns on top of the batter.
8. Bake for 30 minutes or until a toothpick comes out clean.
9. Allow bars to cool for another 30 minutes before cutting and serving. If you want to keep them for later, let the bars cool completely before gently vacuum sealing the 8-by-8-inch square.
Cookie Walnut Bars
The beauty of this recipe lies in its simplicity. When you have a free evening, whip up a batch of these delicious bars, then seal them up for Valentine's Day.
Ingredients:
20 chocolate and cream sandwich cookies
10 tablespoons butter, unsalted
2 cups white sugar
1/2 cup water
2/3 cup heavy cream
1 teaspoon vanilla extract
1/2 teaspoon salt
1 cup walnuts, chopped
4 ounces chocolate chips, semi-sweet.
Directions
1. Heat your oven to 350 degrees and line an 8-by-8-inch pan with foil.
2. Use a food processor to grind the sandwich cookies into powder. Then add 2 tablespoons of butter and pulse a few times, until the moisture is consistent.
3. Remove the mixture from the processor and gently cover the bottom of the pan with it.
4. Bake this for 10 minutes, then remove it from the oven.
5. In a saucepan, stir the sugar and water together, then cook until the mixture turns to a rich caramel color.
6. Remove the saucepan from the heat and pour the cream on top, then stir in the butter and vanilla. Return the saucepan to the heat until the butter is melted, then add the salt and stir again.
7. Fold the chopped walnuts into the mixture, then pour everything over the baked crust. Place in the fridge for 1 hour.
8. Melt the chocolate and drizzle it over the bars. Cool again, for 2 hours. You can gently seal this in a FoodSaver® bag for later use.
Cherry Smoothies
This red smoothie recipe is perfect for a Valentine's Day treat. If you don't have a lot of time to prepare something complicated, this is the dessert for you.
Ingredients:
1/4 cup plain yogurt
1/2 cup skim milk
1/2 cup pitted cherries, with extra for topping
2 tablespoons blueberries
1 tablespoon cranberry juice concentrate
1/2 teaspoon vanilla
1 tablespoon honey
1 cup ice cubes.
Directions
1. In your blender, combine the yogurt, milk, cherries, blueberries, cranberry juice concentrate, vanilla and honey.
2. Blend for 1 minute or until completely smooth.
3. If you're preparing this the night before, stop here and place the mixture into your FoodSaver® Jar Sealer.
4. When you're ready to have the smoothies, transfer the fruit and dairy mixture to the blender once more and add the ice. Pule a few times, then pour into chilled glasses.
5. Place a cherry on top and serve.
Sunbeam Products, Inc. d/b/a Jarden Consumer Solutions has not tested these recipes and is not responsible for the outcome of any recipe. You may not achieve the results desired due to variations in ingredients, cooking temperatures, cooking times, typos, errors, omissions, or individual cooking abilities. Please always use your best judgment when cooking with raw ingredients such as eggs, chicken or fish.