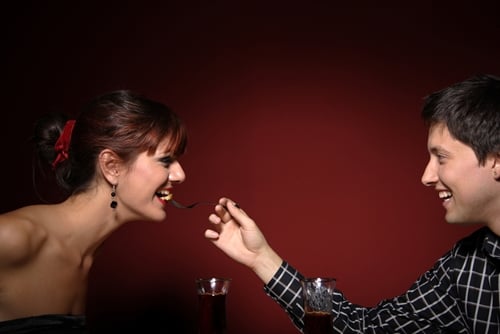 How To Plan A Romantic Valentine's Day Dinner At Home
When it comes to sharing a meal for with your special someone, there's no bigger occasion than Valentine's Day. While many couples go out for the meal, you can make your evening truly special by preparing a home-cooked meal for the person you love.
If you're not used to cooking the evening dinner, it's a good idea to prepare as much of the meal ahead of time as possible. This will give you ample time to cook the dish to perfection without worrying about time constraints or surprises.
A romantic dinner doesn't have to be hard to make.
The Night Before
Doing your meal prep the night before has many advantages. The first is checking you have all the ingredients on-hand. Be sure spices and seasonings are fresh. If they've been in the cupboard for over six months, you should put it on your list of last-minute things to pick up. Your dish will taste best with flavorful spices and seasonings that haven't gone stale.
Next, take a look at your recipes and find out which ingredients need to be chopped, diced or otherwise prepared before they can be cooked. If it calls for chopped carrots, for example, do that the night before and seal the prepared vegetable in a FreshSaver® Vacuum Zipper bag. Anything that will take a while to cut up or measure can be done in advance and vacuum sealed for use the next day.
On Valentine's Day
Because you already have most of your meal prep done, you'll have plenty of time to set the mood with some candles and romantic music. Dim the lights in the dining room and set the table with a vase of flowers.
If you're preparing a meat dish use the FoodSaver® Marinator to make it tender and tasty. After only half an hour, your meat will be full of flavor and ready to cook. Other marinating methods need several hours to prepare, and you may not have time for that - especially if you have a day of activities planned with your sweetheart. Check out this article for some great steak marinades. And for those of you who don't eat meat or just want some extra flavor in your veggies, you can find some inspirational ideas here.
After the Meal
Now that you know how to prep ahead of time, why not enjoy romantic dinners more often? Not only can you prep fresh ingredients the night before, you can also take advantage of storing pre-prepped ingredients in the freezer with FoodSaver® Heat-Seal bags too.