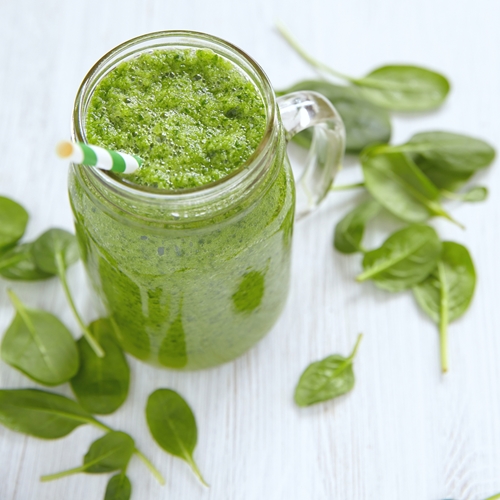 How to Seal the Perfect Smoothie
Smoothies are great for a quick and easy breakfast on the go or a refreshing treat during the warmer months. They're even better when you prepare them in advance.
Making a batch of fresh smoothies for the week is a super simple process once you know the steps. Use these tips along with your FoodSaver® Wide-Mouth Jar Sealer to preserve the perfect smoothie every time.
1. Seal the Ingredients - Not the Blend
First and foremost, you'll want to seal up the ingredients before blending to take advantage of that ultra-fresh flavor. Chop up fruits like bananas, mangos and strawberries or anything else that won't fit into the jar beforehand.
2. Pack in Layers
Just like making salad in a jar, you should be packing your ingredients in layers. Keep your wet ingredients at the bottom, firmer, less absorbent items in the middle and the leafy greens or other things you don't want to get soggy at the top.
For example, put yogurt or freshly cut mangos or pineapples in first, put bananas, nuts or oatmeal in the middle, and add kale or spinach on top.
3. Label, Seal and Freeze
Once you're done putting the ingredients together, label your jars appropriately, vacuum seal them and put them in the freezer for later. Storing your smoothies like this can keep some recipes fresh for months longer than normal.
4. Thaw and Blend
If you're planning on having a smoothie or two for lunch or breakfast tomorrow, move the recipe you want from the freezer to the fridge overnight to thaw. In the morning, blend what you want and voila - a perfectly fresh smoothie to start your day.
Alternatively, you can blend the ingredients beforehand, vacuum seal and refrigerate for immediate fresh smoothie access at any time during the week.