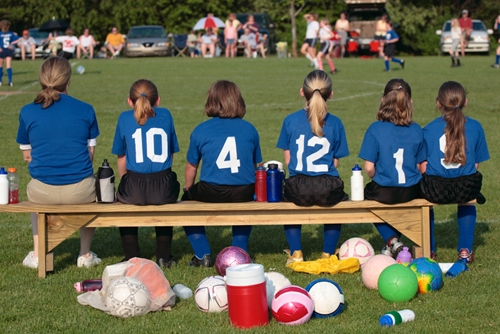 How to Pack Food for Your Kid's Sporting Events
Summer rec leagues are right around the corner. If your child is like most others, he or she will want some refreshing snacks during halftime. Then again, it's never a bad idea to bring some food for yourself, too.
To make sure your son or daughter gets back into the game fully charged, make sure he or she is getting the freshest treats possible during the break. Here's how you make it happen.
1. Vacuum Seal Those Fruits and Veggies
What would a summer soccer match be without orange wedges at halftime? Fruits and veggies are perfect healthy snacks for a sporting event. Just make sure they're prepared correctly for those ravenous players. Cut apples, oranges, celery and melons beforehand. Wedges are the easiest to grab and eat mid-game.
Once you have all the fruit cut and prepped, vacuum seal them with a FoodSaver® 2-In-1 Vacuum Sealing System. This is the best way to keep those apple slices from turning brown during the game.
2. Use a Cooler for Added Protection Against the Heat
Of course, you'll need plenty of water bottles close at hand, too. For that, you'll need a cooler with some ice so all those beverages are nice and cold. Thanks to a tight vacuum seal, you can toss in the fruits and veggies without worrying about them getting soggy from melted ice.
3. Don't Forget the Protein
The best mid-game snacks will come with a little protein, too. Granola bars can get the job done, but most parents know that getting your son or daughter to munch on a protein bar is often easier said than done. If you want a sure thing, bring some dips and spreads that pack a little protein.
Try sealing up those apple wedges with some added peanut butter. You'll want to use FoodSaver® Sandwich & Snack Containers or Portion Pouches because you can store peanut butter on one side and your wedges on the other. Peanut butter is perfect for celery sticks or carrots, too.
If your child isn't crazy about peanut butter, don't fret. Hummus can make a great substitute, as garbanzo beans are also packed with protein and nutrients. It's also much healthier than other dip options.