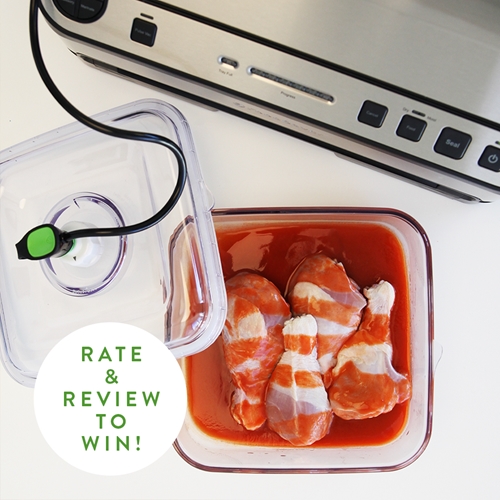 Rate & Review for a Chance to Win Big
Do you own a FoodSaver® product? Did you know that by just writing a review of your favorite FoodSaver® product, you could be eligible to win a brand new vacuum-sealing item from the brand?
All you need to do is set up an account on this page and write a review of your FoodSaver® product - it's that easy! Those who wish to participate in the Rate & Review Sweepstakes should enter the hashtag "#FoodSaverContest" at the end of their review for the chance to win.
Wondering which products you could get your hands on? Five lucky winners will take home a FoodSaver® FreshSaver® Handheld Vacuum Sealing System. This item is a lifesaver for those looking to seal delicate items, like deli meats and cheeses, or tackle a fun art project with your vacuum sealer.
Read the official contest rules here, but act fast! The contest ends Feb. 28.
Looking for more ways to win your favorite FoodSaver® products? Stay tuned for more information about the FreshBucks reward program, coming soon!