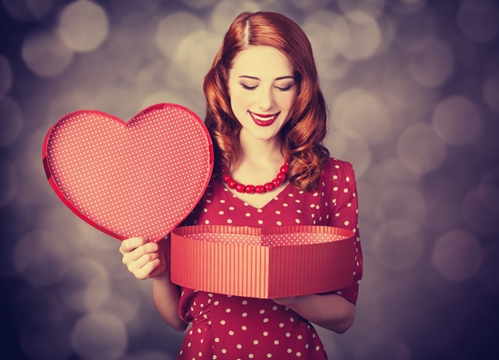 4 Bagged Treats to Hand Out This Valentine's Day
Whether you're handing out valentines to your favorite co-workers or you're presenting your significant other with some festive treats, homemade gifts are ideal for this time of year. Instead of giving out paper valentines or boxes of chocolate, create your own treat bags using your vacuum sealer and a little creative flair.
As you craft the following bags, you'll want to use caution when sealing so as not to crush fragile items. Watch this short clip to learn how to seal delicate items with your vacuum sealer.
"Preserve delicate items with your vacuum sealer to create the perfect Valentine's Day gift."
1. Candy Hearts Collection
This is a great gift idea for large groups of people, from your child's classmates to the people who share your office space. For this project, you'll need an empty plastic bag, a collection of candy hearts, festive ribbon and a box of paper valentines. Start by filling out your valentines, then allowing them to dry - you don't want the ink to run on your candy, so allow the paper ample time to dry. Next, load your candy hearts in the bag, place the valentine in the middle, and tie together with a red or pink ribbon. The trick here will be distinguishing recipients after the bag has been tied - try to arrange your valentine in such a way that you can still read the name after it's sealed.
2. Potpourri in a Bag
Flowers are a hot item during this holiday, but forget about shelling out some serious cash for a fresh bouquet - make your own potpourri with dried petals, fruits, spices and herbs. This gift bag is a great way to show your affection in both a practical and visually appealing way, and it will last much longer than a traditional bouquet. Gather a collection of items you wish to dry, follow the proper steps regarding how to dry them at home, then add them to a plastic bag and use your vacuum sealer to remove some of the air. This process will help the dried items to last longer, as they will remain further unaffected by particles in the air.
3. Chocolate-Dipped Pretzels
Valentine's Day is all about chocolate, so if you're looking for an option to appeal to a person's sweet tooth, opt to include a few chocolate-covered pretzels in a treat bag. Try including two varieties of candied pretzels: those that have been dipped in chocolate then sprinkles, and those that include a little more flavor. You'll need a bag of flat pretzels - either twists or grids - a bag of your favorite individual chocolate treats, and a bag of smaller candied chocolates - separate white, red and pink pieces for a greater holiday feel. Place the pretzels on an oven sheet with the individual chocolate treats on top. Allow them to bake for about five minutes in the oven, then once the chocolate has started to melt, top with the candied chocolates.
4. Bubble Bath in a Bag
Want to create a gift bag for the overworked people in your life? Try making this stress-relieving goody bag for teachers, in-laws and neighbors who would enjoy taking a few minutes to relax along with its soothing contents. This project can also be made in a jar - as opposed to a plastic bag - if you prefer. Gather a bar of rose-scented soap, a small handful of bath salts, a small pink or red loofah, a small container of shower gel and a few dried rose petals.