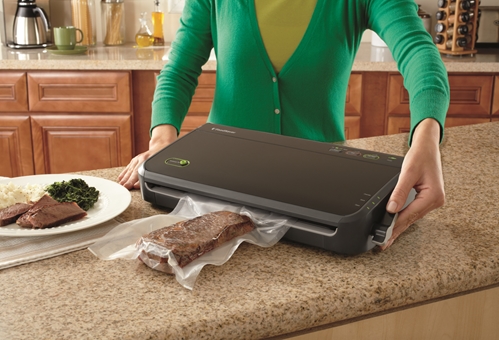 How to Move Your Meals From Freezer to Slow Cooker
When it comes to prepping and saving meals in large batches, there are two accessories you can't live without: your vacuum sealer and your slow cooker. Your vacuum sealer can both protect ingredients in the freezer and keep leftovers fresh for much longer than traditional storage methods, while your slow cooker can prepare your favorite dishes to perfection.
Wondering how it's done? Moving from the freezer to the slow cooker is much easier than it sounds. Keep these steps in mind next time you're thinking of using this method to preserve and prepare meals for your family.
Step 1: Coat and seal
If you're preparing a slow cooker meat-based entree, you'll want to cover your main ingredient with the spices and herbs that it will be cooked with prior to freezing. By keeping your meats covered in these spices and herbs long before you actually cook them, you're giving your food plenty of time to fully absorb flavors, which can maximize the taste.
After you've coated your meat with the proper seasonings, seal it with your vacuum sealer. Stack your cuts in the freezer, each marked with a permanent marker so you can easily grab them when you're ready to cook.
Step 2: Prepare your sides
Chop any vegetables, like onions and peppers, as your recipe requires, then seal them and place them in the freezer.
Ingredients for liquid-based dishes can be frozen together. If you're making a slow cooker soup or casserole, you can prepare your ingredients as necessary, then freeze in glass or stoneware for two hours, until the dish has become firm. From there, transfer the ingredients to a larger vacuum-sealer bag and freeze until you're ready to place in the slow cooker.
Step 3: Get ready to cook!
When it comes time to start cooking in the slow cooker, you'll only need to coat the appliance with a nonstick cooking spray, then add ingredients as your recipe requires. For the most part, you can transfer ingredients straight from the freezer to the slow cooker with little prep beforehand. Remember to adjust your slow cooker times as needed and to always check meat to ensure that it has been cooked thoroughly.
Check out a few freezer-to-slow-cooker recipes here - and feel free to share a few of your own on our Facebook page!