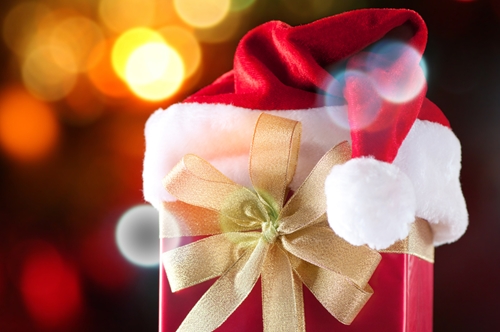 How to Preserve Holiday Decorations with Your Vacuum Sealer
It seems like only yesterday that you brought out your Christmas decorations. But as quickly as they came out of storage, it will soon be time to preserve them for the next 11 months. Keep your favorite ornaments, dressings and trinkets safe from dust and grime in an airtight environment using your vacuum sealer, and they'll be ready for next year!
Want to see how it's done? Follow these three simple steps to preserve your holiday decorations throughout the coming seasons.
Step 1: Organize Your Decorations
Start by separating your decorations into piles, keeping your things organized by type, material and size. For example, one pile could be for glass ornaments, another for tangle-prone lights and one for paper decorations. After assessing each pile, you can begin the proper sealing process for your decorations.
Step 2: Prepare for Storage
Your goods won't see light again until next holiday season, so you need to store them in such a way that they will be easily removed and hung next December. Remove any clips or hooks that you added to your tree ornaments, as the sharp edges won't seal well and may ruin the integrity of other stored decorations. Your garland, lights and any other stringy accents should be rolled or clipped neatly. Better Homes and Gardens magazine recommended using your arm to wrap lights and garland, which may prevent tangles from forming. Paper decorations should be placed between pieces of cardboard or cardstock, as the stiff surroundings can prevent your pieces from bending when sealing.
Since your ornaments are likely more fragile than other decorations, take extra caution when preparing them. Wrap them in paper tissue, then gently place them in your vacuum sealer bag. For loose objects or items that may not seal in plastic well - like ornament hangers or those with sharp corners - look for containers that can be vacuum sealed.
Step 3: Seal Your Goods with Care
Once your decorations are ready to go, it's time to start sealing them for the long haul. After placing individual decorations (or collections of decorations) in plastic bags and/or containers, use your vacuum sealer to protect your decorations through the year. For more fragile decorations, like ornaments and breakables, use your FoodSaver® 2-In-1 Vacuum Sealing Kit, as this vacuum sealer comes equipped with a PulseVac™ button that can prevent delicate items from becoming crushed during the process.