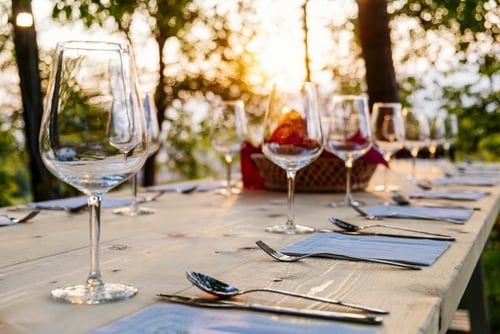 How to Entertain with Ease
The holiday season is in full swing: You've got your guest room ready, your holiday decorations all set and your festive playlist queued up. But as you're prepping your house and kitchen for the arrival of your friends and loved ones, you're likely searching for ways to make the process of prepping that large feast much easier.
Forget about spending your holidays in the kitchen. This season, instead of cooking while your family is catching up in the living room, find out how your vacuum sealer can help you spend that time where you belong - with your loved ones.
Cooking Ahead of the Holiday Rush
You want your feast to stay fresh for your loved ones, but you don't want to stay near the stove for the entire holiday. Thankfully, there are many dishes that can be prepped in the days leading up to your seasonal meal - consider writing out a menu a week before your event, as this can help you keep track of which foods can be cooked two days before, the afternoon prior and the day of.
You should save large meats - like turkey, ham or duck - for the actual day, while vegetables can be prepared the day prior. Appetizers like cheese dips and spreads are ideal for creating in the days leading up to your event, as they can be easily stored in a resealable vacuum sealer bag, then placed in the fridge.
Desserts are also ideal for preparing before your main event. Pies, brownies and cakes can be baked, then preserved in their entirety with FoodSaver® Expandable Heat Seal Rolls. These bags can also easily preserve casseroles and large meats, if you choose to prep those a few hours before your feast.
Another easy way to prep large batches beforehand is by using your slow cooker to make big batches, then sealing the contents until you're ready to thaw them out hours before your event.
Leaving Room for Leftovers
While your vacuum sealer is ideal for helping you prep the many facets of your meal in a timely manner, it's equally helpful for saving your leftovers after the big feast. Instead of spending hours scraping leftovers into bulky plastic containers, place them in your resealable bags and store them for future use. These containers also make ideal goody bags for any guests who want to take a bit of the holiday home with them!