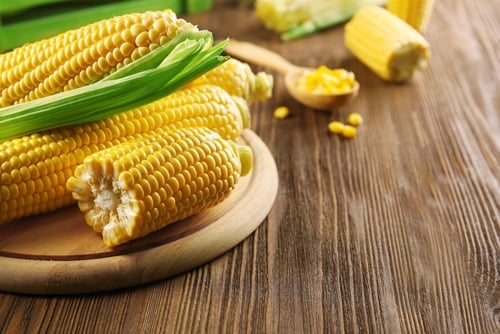 Enjoy This Spring Produce Now and In the Future
While we all enjoy the root vegetables that make their way into all of our winter foods, there comes a time where we crave a veggie that didn't grow underground. Now is the time to put your FoodSaver® FM5460 2-in-1 Food Preservation System to work. As spring begins making its appearance, there's an abundance of produce that will soon be available to stock your fridge. Check out these fruits and vegetables and our tips for keeping them fresh up to five times longer.
Asparagus
The way to store asparagus is similar to the way you would treat freshly cut flowers. Choose the brightest, firmest stalks of asparagus and snip about a half inch off of each stalk and fill an empty FoodSaver® Fresh Container with an inch of water. Keep the asparagus on FoodSaver® Fresh Container Produce Trays inside the container to elevate it properly. Place the ends of the stalks in the water until you're ready to eat the asparagus. Just like you would a bouquet of flowers, change the water when it begins to get cloudy.
To save your asparagus in the freezer for longer-term storage, chop the asparagus into smaller pieces and blanch them. Let them sit in boiling water for a few minutes and transfer them to a bowl of ice water. Then, just vacuum seal the pieces of asparagus in FoodSaver® Pint-Size Vacuum-Seal Bags. If you plan on using your asparagus within a few days, you can also store them in FoodSaver® Fresh Container.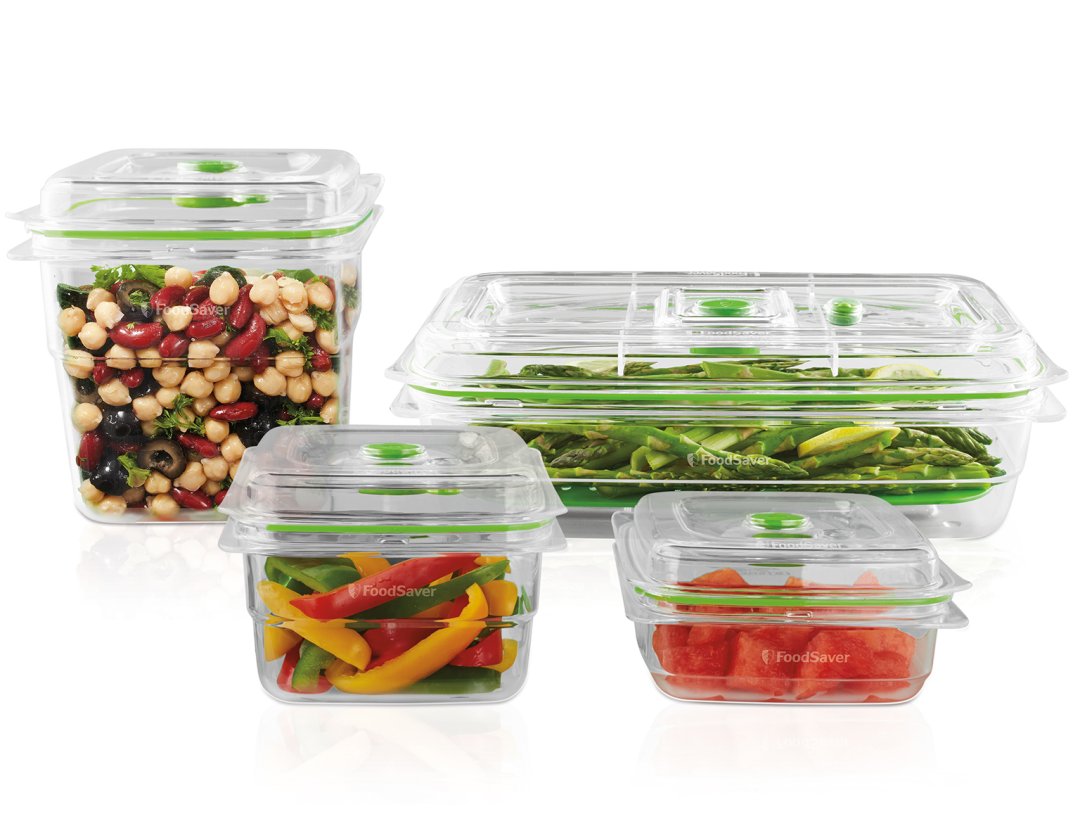 Corn
Corn's season officially starts in April and lasts until June. If you want to enjoy the best corn all summer, though, you'll want to make sure you stock up in the spring. Corn on the cob tends to last about a week in the refrigerator, so it's not the best food to purchase in bulk unless you plan to freeze it. When you freeze your corn, though, it can last for months.
Like asparagus, you should blanch the corn. Keep it on the cob, and if the cobs are small, let them sit in the boiling water for about five minutes. If they're large, they'll require a few extra minutes. You can freeze the corn still on the cob, or remove it. The corn will take up much less space in your freezer if it's off the cob and vacuum sealed in FoodSaver® Pint-Size Vacuum-Seal Bags.
Mango
If you purchase your mangos when they're not quite ripe, you'll want to keep them on the counter until they've ripened. Once your mangos are ripe, transfer them to the refrigerator or freezer to ensure none of the fresh fruit goes to waste.
Frozen mangos make for great additions to smoothies, especially with some strawberries! Slice them into small pieces and place in them in a single layer on a plate or cookie sheet to pre-freeze in the freezer so they don't stick together. Once it's frozen, place the pieces in FoodSaver® Portion Pouch Vacuum-Seal Rolls so you can easily remove them for smoothies. The rolls are perfectly sized for storing a single serving of fruit, ready to pop into your mixer or blender.
Strawberries
Is there anything more delicious than a fresh juicy strawberry? You can get the best strawberries from April to August, so there's no reason you shouldn't stock up and enjoy them for more than just four months out of the year. To keep them fresh in the refrigerator, be sure to keep them in a FoodSaver® Fresh Container and wash them as you eat them, as opposed to pre-washing them. To have delicious strawberries longer, remove the stems, cut the berries in half and store in the freezer using FoodSaver® Portion Pouch Vacuum-Seal Rolls.