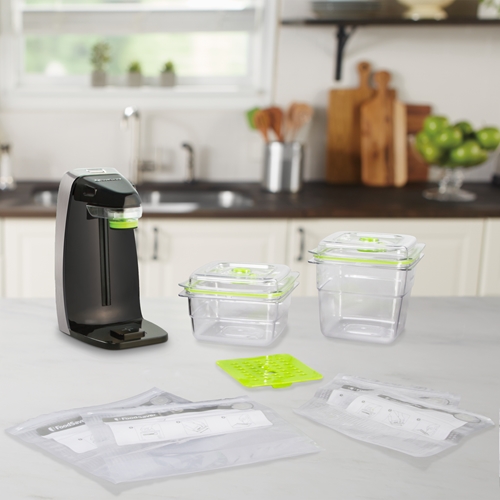 Keep Every Day Fresh With the Fresh System
While just everyone can benefit from a FoodSaver® Vacuum Sealing System, to save money and protect food from freezer burn, there's a new option specially designed for fridge and pantry items: the FoodSaver® Fresh Food Preservation System! This compact system seals freshness into your favorite foods up to using FoodSaver® Fresh Containers and Vacuum Zipper Bags. Enjoy your freshest tasting foods up to 2X longer with this quick, simple-to-use system that's both storage and counter-friendly.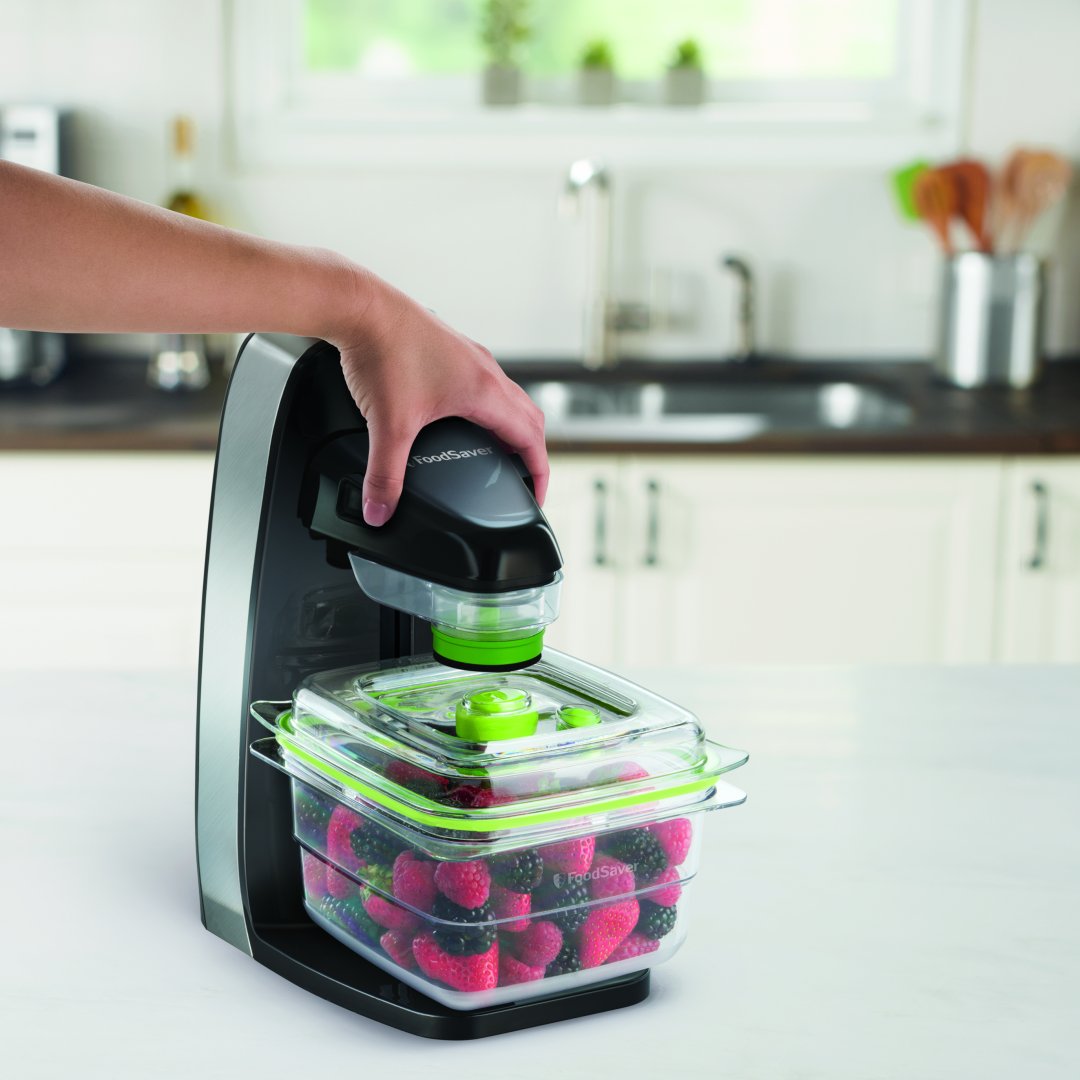 The FoodSaver® Fresh System is designed to take up less space on your countertop so you can use it every day for fresh produce, dried goods, leftovers, and to prep and store meal items ahead of time. Its one-handed operation makes it easy to achieve an airtight seal with the touch of a button so you can continue with other tasks in the kitchen.
The great thing about the FoodSaver® Fresh System is the fact that it seals and re-seals any your FoodSaver® Fresh Containers and Vacuum Zipper Bags. So you can rinse and store an entire pints of berries or bunches of grapes and then use what you need, resealing in the freshness until next time! Same with deli meats, sliced cheeses, leftovers and snack foods too. You won't find yourself with stale crackers, pretzels or cereal either!
It differs from the traditional FoodSaver® Food Preservation Systems in that is does not heat seal bags and rolls. While it pulls air out to protect the freshness of food, there's no sealing strip. It is specially designed for your everyday storage needs rather than long-term storage. Owning one system is great, owning both ensures you can save more… more money, more food, more time!