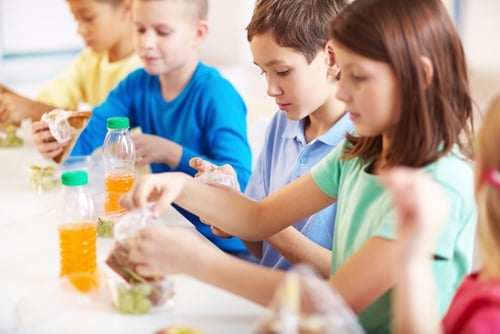 How to Pack Healthy Lunches for Your Kids
With busy schedules, ensuring your kids' lunches are full of nutrients isn't always easy. Fortunately, preparing meals ahead of time and storing them so they're in perfect condition come lunch time can be done. Here's how to make and pack healthy meals for your kids:
Get Each Group
A healthy lunch should include items from each food group, including fruits, vegetables, grains and protein. However, you can skip the treats. Popular school lunch options - like PB&J - tend to miss out on these nutrient-rich foods, so don't forget them.
For instance, you might slice your kids' favorite fruit to munch on. Or, cook a lunch that incorporates veggies into the recipe. No matter what you make, you should see plenty of colors in their meals. Protein is also important for providing long-lasting energy throughout the school day. Avoid overloading their lunches with carbs and seek balance instead. Planning meals ahead of time and keeping fresh produce in your fridge help make this easier.
Make, Don't Buy
Having kids means being busy, which is why packaged snacks and lunches seem so appealing. However, keeping your kids healthy requires fresh food. You can make cooking lunch from scratch a part of your schedule by prepping them ahead of time. You can also provide leftovers from the dinner you cooked the night before. That way, you won't waste food and your little ones will get a balanced meal.
No matter what approach you take, plan ahead. Picky eaters may not like repeating meals or eating certain ingredients, so knowing what you'll do for the whole week can help you make something your kids will enjoy.
If you do have to add packaged items to your kids' lunches, seek healthy options. Organic, sugar-free fare doesn't contain harmful chemicals. Granola bars, yogurt and string cheese are all nutrient-rich and kid-friendly.
Get Creative
Fun shapes, colorful foods, great flavors: Kids love creative lunches. What's more, because many children have sensitive palettes, they may be averse to certain items. Getting creative lets you craft healthy meals that are also visually pleasing.
Aside from packing pretty meals, think of new ways to incorporate those important food groups, too. Add veggies to your signature pasta sauce and pour that over your kids' noodles. Layer leafy greens into low-fat grilled cheese sandwiches. You can even sneak produce into baked desserts! Covert vegetables sneak right past your kids' radars and into their bellies.
Prevent Illness
Air and moisture promote the growth of bacteria. And with plenty of time between leaving the fridge in the morning and being opened at lunch, your kids' food may not be in the best condition. Cut down on exposure by sealing in freshness using FoodSaver® Fresh Containers. These vacuum-sealed containers keep food fresh up to two times longer when compared to other non-vacuum storage methods. You can also add an ice pack to their lunchbox to keep their food cool. Ideally, cooked food needs to be kept out of the danger zone, which is between 40 and 140 degrees Fahrenheit. Most classrooms don't have fridges, so ice packs and insulated bags are school essentials.
Stop Spills
Kids are prone to spills, so packing their lunch in tightly sealed containers is important. The FoodSaver® Fresh Containers are spill-resistant, preventing any leaks while the box sits in your kids' backpacks. What's more, they're shatter-resistant. You won't have to worry about them dropping their lunches and breaking your vacuum-sealed set.
Eating fresh at home can extend to school. Use fresh ingredients, creative recipes and FoodSaver® vacuum-seal products to produce lunches your kids will love.