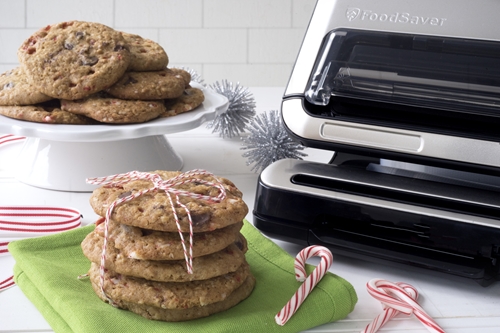 Prep Ahead Chocolate Chip Peppermint Holiday Cookies
Are you in the holiday mindset yet? Damaris Phillips, celebrity chef and host of Southern at Heart on the Food Network, has partnered with the FoodSaver® brand to share some of her favorite recipes, including her Chocolate Chip Peppermint Cookies! It's a simple recipe to start, but by using the FoodSaver® FM5000 Food Preservation System, you can whip up tons of dough before the hectic season gets underway and freeze it for later! By preserving the dough in logs, all you have to do when you're ready to bake it off is remove the log from the freezer and let the dough thaw before slicing and throwing in the oven.
You can also store baked cookies in the FoodSaver® Quart Vacuum Seal Bags to keep them fresh. That way you will always have cookies ready for house guests (or yourself)!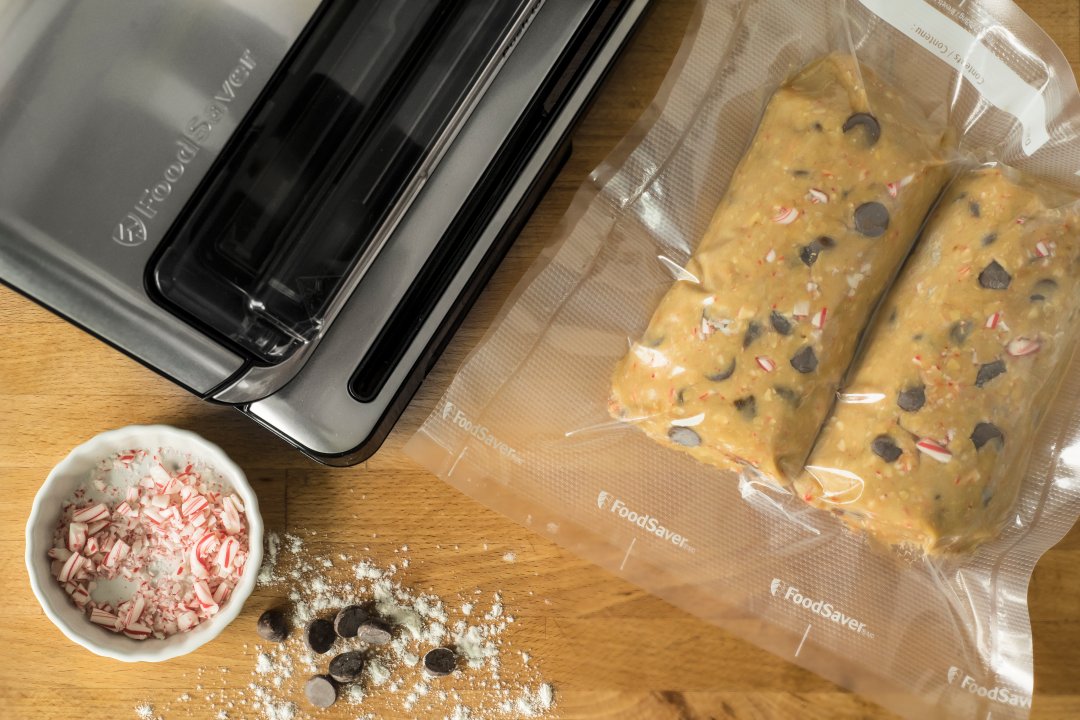 Ingredients
1 ½ cups all-purpose flour
¾ teaspoon baking soda
½ cup quick-cooking rolled oats
½ teaspoon salt
1 ½ sticks (12 tablespoons) unsalted butter, room temperature
1 cup brown sugar, firmly packed
2 tablespoons milk
1 teaspoon vanilla extract
1 teaspoon peppermint extract
1 egg
2/3 cup crushed peppermint sticks
1 cup dark chocolate chips

Directions
In a large bowl, mix the dry ingredients – flour, baking soda, oats and salt. Separately in a stand mixer, combine the wet ingredients – butter, brown sugar, milk, vanilla extract, peppermint extract, and egg. Slowly pour the dry ingredients into the wet ingredients and mix well. Add crushed peppermint sticks and chocolate chips to the batter and stir until dispersed evenly. Roll the dough into a 2-inch log and freeze using a FoodSaver® FM5000 Series Food Preservation System and FoodSaver® 11-inch Vacuum Seal Roll.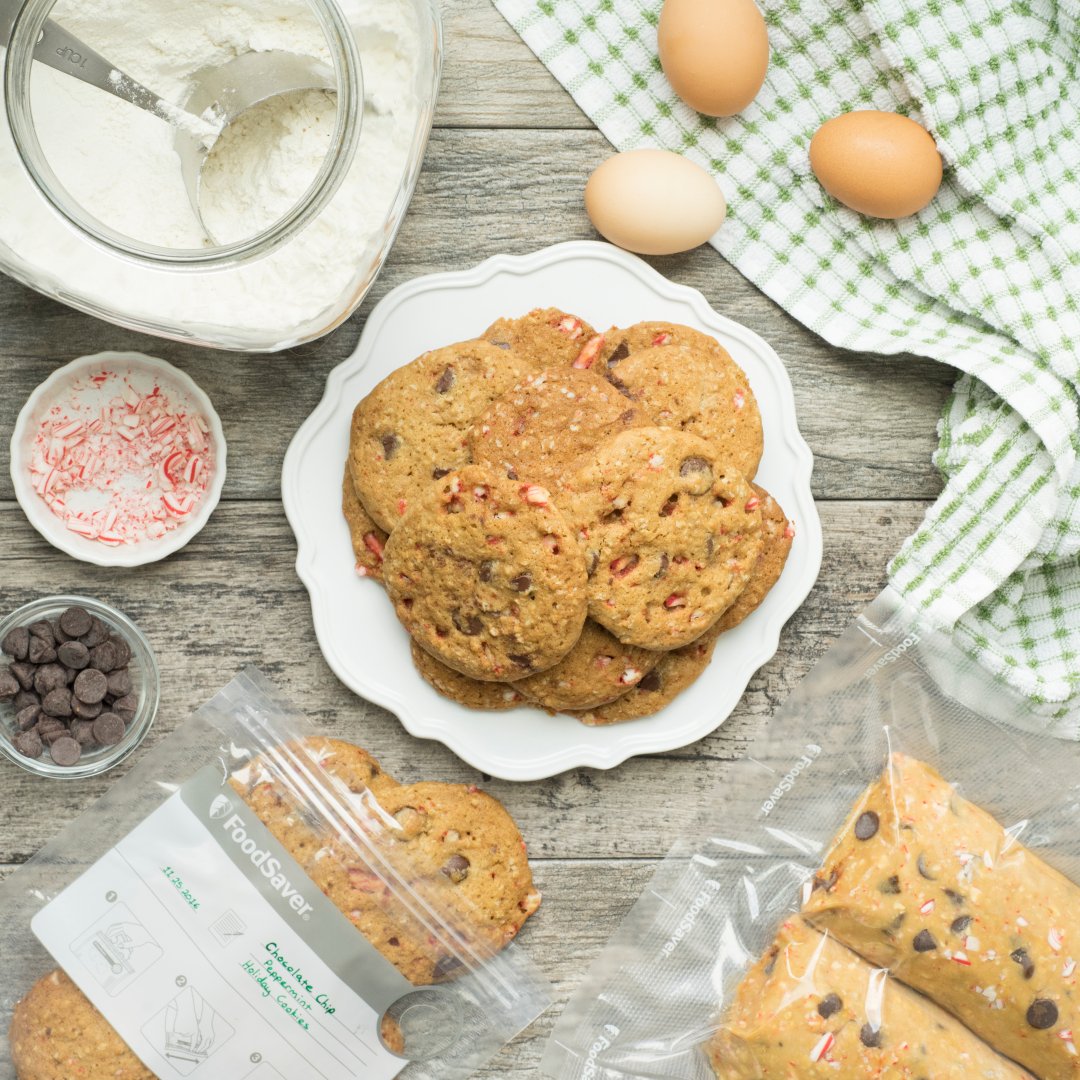 When ready to bake, remove from the freezer and let the dough thaw for about 2 hours. Pre-heat the oven to 375 degrees F. Slice into quarter inch pieces, place on a parchment lined cookie sheet, and bake for 13-15 minutes, or until golden-brown. Tip: Have a few batches of these cookies pre-made so you will always have cookies ready for house guests (or yourself)! You can store pre-made cookies in FoodSaver® Zipper Bags to ensure freshness.