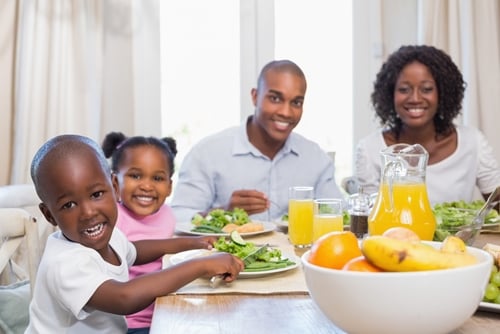 How to Save Time and Money This Year
A great way to plan for the year ahead is to take a look at the year gone by. Specifically, when you look at your 2015 budget, how did it stack up to your expectations? Did you have a banner year, or did you fall a little short of the mark? And what about your time? Were you able to do all the things you wanted to do, or did you find yourself just too busy to get it all done? This year, make a goal to improve on both those fronts. Once you're able to save more time and money, you'll be able to do all the things you wanted to, like spend more time with the people you love.
Here are some great ways to make the most of 2016:
Plan Your Meals
When you wait until the last moment to start your meal prep, you'll most likely end up spending a lot of extra time getting everything together. But if you start the week with a clear idea of what you'll be eating, everything will go a lot smoother. If you have a big family, this is especially important - if you don't plan ahead, you could end up spending a lot of money on unhealthy take-out food.
At the start of every week, make a list of all the meals you want to have. Check the internet for new recipes - the FoodSaver® Brand blog is a great place to start. Then hit the grocery store to get everything you need. Use the FoodSaver® Sealing System to create portioned servings or pre-measured ingredients. Put these in your fridge or freezer, and when the day of the meal comes, your prep time will be cut in half.
Focus on the Important Things
Many people eat up a lot of their time in front of the computer throughout the day. While some of that time is well-spent, too much of it is focused on less-than-productive tasks like checking social media feeds and watching cat videos. This year, make a point to spend more time bonding with your family and friends. That can mean sitting down to enjoy a home-cooked meal, playing board games or going on a nature walk. You'll feel more fulfilled and close to your loved ones than if you had spent that time staring at a screen.
Make 2016 an extra special year by eating more meals at home and spending more time with your family. You will feel better and you'll save money in the process.