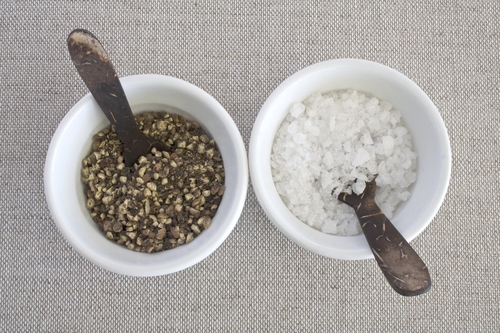 4 Tasty Freeze N' Steam Bag Seasonings and Tips
Pick that last harvest from your garden, prep your veggies and save them for later in a FoodSaver® Freeze 'N Steam™ Cooking Bag. But before you vacuum seal that produce and lock in all the freshness, you might want to toss in a few other ingredients.
FoodSaver® Freeze 'N Steam™ bags make it easy to heat up a side dish whenever you need. However, you can put your own spin on that fresh taste with some special recipes. It's perfect for preparing a meal for any occasion.
Here are a few must-try options.
1. Lemon Broccoli With Green Beans
It may be high time to pick ripe fruit where you live. If you have some fresh lemons at your disposal, this next trick will be a real treat, and it's incredibly simple! Prep your broccoli and green beans for freezing and store them in a Freeze 'N Steam™ bag.
Remember, it's best to blanch your veggies before vacuum sealing. Produce like broccoli release gases that will expand your vacuum seal bag and ruin that fresh-locking seal. If you want to know how to blanch, read about it here.
On top of the broccoli and green beans, shave a modest portion of lemon zest. If you really want to pump up the flavor, throw in a few lemon wedges to steam with your veggies, too.
2. Ginger Root Medley
Ginger is a tasty flavor that gives root veggies a real kick. The key is chopping both it into thin portions and placing it into the bag first. The flavors will infuse with your veggies while they steam. It's a perfect way to improve the taste of winter squash, sweet potatoes, parsnips, carrots and butternut squash.
3. Spicy Steamed Potatoes
Turn up the heat with this easy seasoning on your roasted baby potatoes or other starchy root vegetables. Before you toss your vegetables into the bag, chop them into squares or thick cuts so they absorb more flavor. Then, toss them with a mix of cayenne or curry powder and a few pinches of rosemary. Once the veggies are evenly coated, move them to the Freeze 'N Steam™ bag for vacuum sealing and saving.
Adding a little spice is a great way to give your vegetables a tasty zing. Try tossing broccoli or cauliflower with a teaspoon of olive oil and a few dashes of red pepper flakes after blanching if you like your dishes hot.
4. Add Some Herbs
If you grow herbs in your garden, tossing a few in with your veggies is a perfect way to take advantage of some added flavor. Use whole thyme, dill or parsley sprigs. They can be placed right into the bag alongside your other veggies to save and steam later.