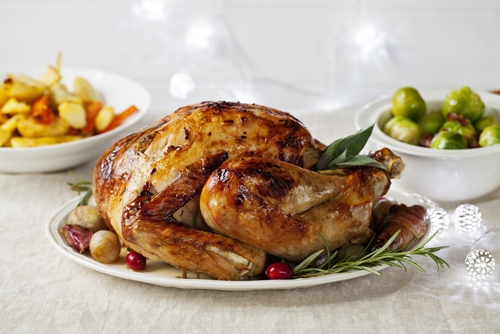 Can You Vacuum Seal An Entire Turkey?

When you find yourself standing in the supermarket looking down at the delicious, plump birds this season, you may start to wonder why you don't eat them more often. Of course turkeys are available for purchase year-round, but most families tend only to eat them at Thanksgiving. If you want to start eating more turkey, whether for health reasons or simply because they taste delicious, a good way to start is to make sure that your freezer is well-stocked. So, the next time you're in the store and turkeys are on sale, go ahead and grab a couple, then follow the tips below for vacuum sealing them for later.
The Whole Bird
Saving an entire large turkey without cutting it up is quite a difficult task. However, it requires only a single piece of equipment to get the job done. If you're going all in, you'll want to use the FoodSaver® GameSaver® Titanium Vacuum,. This device is your best friend when it comes to vacuum sealing a whole turkey. The process is quite simple - make sure the turkey has been washed and, if you bought it at the store, completely remove any plastic or mesh wrappers. Pat the turkey dry with a paper towel and then place it in a large sealing bag. Remove all the air from the bag with the FoodSaver® GameSaver® Titanium Vacuum, smoothing out any ridges that form against the meat. When you're done, secure the bag tightly and put in the freezer. It will keep for many months and still taste as fresh as it did the day you purchased it.
Wild Turkey
If you'd rather get your turkeys the old fashioned way, chances are you're interested in preserving your game until the right gathering of friends and family at which to eat it. However, you may not want to save it as a single unit, but would rather portion it into easy-to-store pieces. In that case, you'll need to properly dress it in the field. To keep the meat tasting fresh and delicious, you'll want to dress the bird as soon as possible - if you're hunting far from home, that means doing the dressing outdoors. The best way to do this is to pluck the feathers and clip the wings, then hang the bird from a low branch and remove the internal organs. Remove the head last, rinse the body cavity, and place the dressed bird in a cooler for the ride home.
A cooled turkey won't spoil for a few days, but you should try to portion and seal it as soon as possible to ensure the freshest flavor. There are five main cuts of meat on a male turkey, which are the neck, breast, drumstick, thigh and tenderloin. With the FoodSaver® vacuum sealing system, you can easily preserve these cuts individually or in pairs. They stack in the freezer efficiently, saving you lots of space for other preserved dishes.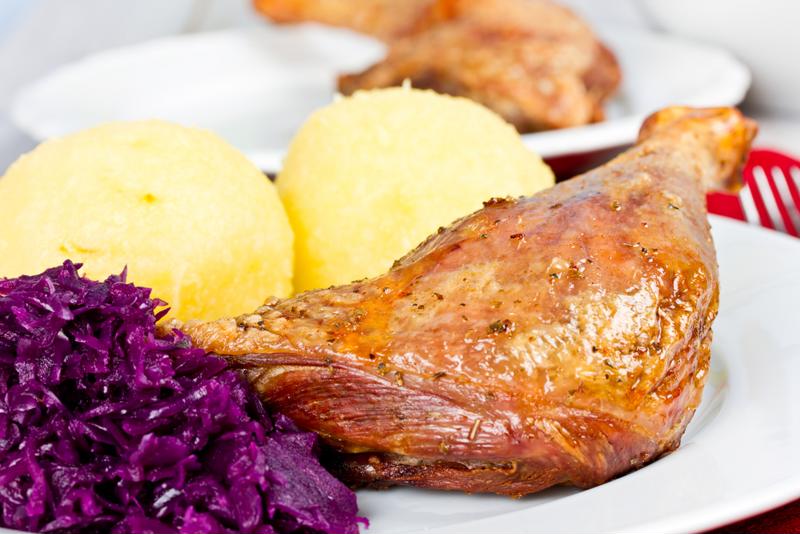 Pre-Cooked Turkey
If you know you'll be busy later, but have the time now, why not cook up a turkey and save it for an easy meal later? One method is to use the FoodSaver® Quick Marinator to make some succulent, juicy turkey that's a snap to cook later, or do all the actual baking now. With FoodSaver® 11" rolls, it's incredibly simple to portion out a few roasted pieces of turkey and vacuum seal them up for weekday lunches or fast dinners after work.