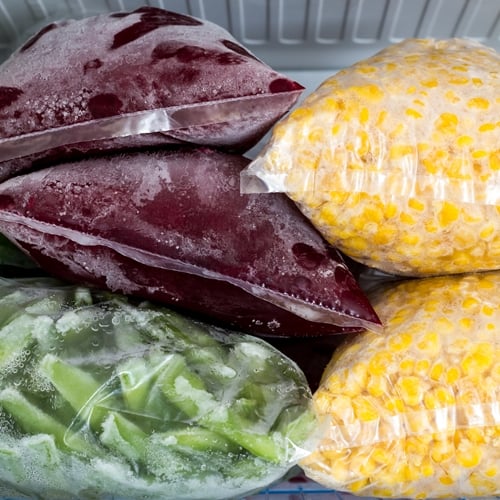 Handy tips for reducing food waste in the kitchen
Don't you hate it when your food goes bad in the refrigerator? It hurts your dinner plans and your pocketbook.
Throwing out your food is just as good as throwing your money in the garbage. Then again, you shouldn't have to use any ingredients past their expiration dates. Sacrificing freshness to save money is no way to prepare a tasty meal.
So what's a foodie to do when you're balancing between using the freshest foods and saving money on food waste?
1. Extend freshness by sealing and freezing
The first answer that should come to mind is lengthening that expiration date, and the easiest way to do this is either by freezing your foods, vacuum sealing them or doing a combination of both for the best results. Vacuum seals protect foods from freezer burn and can easily lengthen shelf life in the refrigerator.
With a tight vacuum seal, such as the one provided by the FoodSaver® Starter Kit, you can keep your food fresh for weeks or even months in the freezer, and that preserved flavor is well worth the little added work. It means you'll spend less time throwing away food covered in ice crystals and more time making delicious meals.
2. Take careful notes when you're buying in bulk
If you want to cash in on those kitchen savings, you should be buying a lot of your ingredients in bulk. When there are dozens of items to keep track of, it can be easy to forget about some ingredients and have them spoil.
Organizing your bulk buys is a breeze when you're vacuum sealing. Write a few notes on the bag, such as the expiration date and the type of food, and you'll be one step closer to a neat, organized and efficient fridge and freezer.
4. Make meal plans that avoid waste
Don't let that list of dinner plans stop you from scheduling other meals, too. A delicious lunch or even a hearty breakfast can utilize leftovers from the night before or even a few nights previous if you seal your foods carefully.
If you're having steak for dinner, you might consider a steak and egg breakfast with some of the leftovers or steak sandwiches for lunch. Get a little creative with all the big meals you prepare, and you'll be using more, wasting less and reaping some food budget savings in no time.