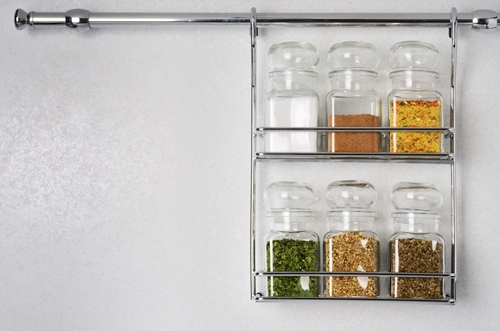 How to Spring Clean Your Kitchen
At some point between the April showers and May flowers, you'll need to find the time to clean out your home in preparation for the warmer weather. Before you start going on summer vacations or planning for outdoor adventures, set aside a few hours to really deep clean your home.
The best place to start is the kitchen. This room is likely one of the most popular in your house, but in order to whip up the highest quality spring recipes, you'll need a clean space in which to cook. Follow these simple steps to get your kitchen organized before the spring rush rolls in.
Step 1: Gather Your Supplies
Get out the scrubbing brushes, chemical cleaners and powerful dusters. Kitchen surfaces accumulate a significant amount of bacteria and grime over time, so you'll want to invest in high-quality cleaners that can effectively eliminate germs and leave your surfaces completely clean. Pick up a brand new sponge, clean cloths, all-purpose cleaner and disinfecting wipes.
Step 2: Clean Out the Cupboards
Cleaning your cupboards encompasses more than merely wiping down the shelves. Take this opportunity to go through all the food in your pantry, checking best-by dates and restructuring the way you store your ingredients. When you're organizing the way you keep your dry goods, your vacuum sealer and its accompanying accessories become invaluable resources in this regard.
Start with your pasta. Discard those half-full cardboard boxes and move the noodles to your FoodSaver® round canister set - these containers can keep your pasta viable for much longer, as the airtight seal prevents the noodles from getting ruined. Transfer other dry foods, like cereal and rice, to these containers for the same results.
"Store your dry foods in vacuum sealer containers for best results."
Step 3: Focus on the Fridge
When it comes to your refrigerator, there are two things to consider - your food and your shelves. Empty the fridge and separate food that's still good from items that should be tossed, using your vacuum sealer to properly store anything that needs to be repackaged. This appliance can also be helpful when revamping how you keep your deli meats fresh, as FoodSaver® containers can have a pretty serious impact.
Before putting your food back in the fridge, use your high-powered cleaners to really scrub the surfaces. Gunk, bacteria and old food can collect on these shelves, which not only make the fridge smell bad, but also may impact the quality of other food you store in the area.