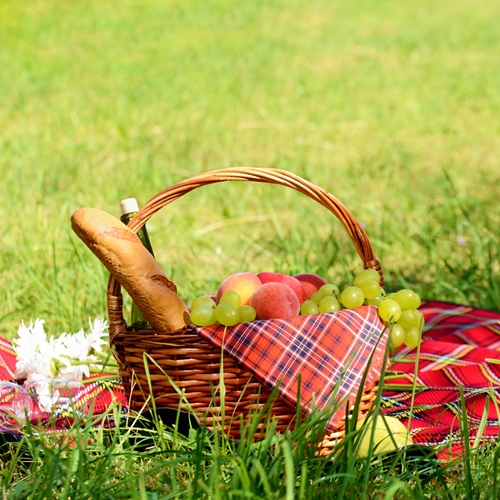 Celebrate Spring with These Fresh Recipes
After a particularly chilly winter, we all deserve to make the most of the warmer weather by spending time outdoors and whipping up some of the best seasonal spring dishes. Whether you're dining on the porch or attending a picnic for a friend, you'll be searching for the perfect recipes to supplement your outdoor spring event.
Each of these recipes can be prepared for your activity, then kept in your fridge until you're ready to serve. Get out your vacuum sealer and your favorite spring fruits and vegetables, because it's time to usher in the new season.
The Best Brunch Parfait
Spend your cool spring mornings on the porch, reading your favorite book and enjoying a delicious parfait-in-a-jar. We've included a few of our favorite fruits, but feel free to mix up the recipe to your own taste preferences.
You'll need:
4 1/2 cups vanilla yogurt
2 cups granola
1 cup blueberries
1 cup raspberries
2 cups strawberries
1/2 cup slivered almonds
4 mason jars
Directions
Begin by placing 1/2 cup yogurt at the bottom of each of your parfait glasses. Top with 1/4 cup granola, one-fourth of your blueberries and 1/4 cup strawberries. Add another 1/2 cup yogurt, one-fourth of your raspberries and 1/4 cup strawberries. Add another spoonful of yogurt to the top of each glass and drizzle slivered almonds on the yogurt.
Preserve your parfait by creating an airtight seal over the jar. Use your vacuum sealer and your FoodSaver® Regular Jar Sealer to keep your parfait fresh for a few days longer.
Deviled Eggs to Pack for a Picnic
One dish that's ideal for porting along to a picnic is deviled eggs. Whether you're making your mom's favorite recipe or whipping up your own, your fellow picnic goers won't be able to resist this treat.
You'll need:
1 dozen eggs, boiled
1/2 cup mayonnaise
2 tablespoons yellow mustard
1/2 cup chopped pickles
2 teaspoons paprika
Salt and pepper to taste
Directions
In a large bowl, combine mayonnaise, yellow mustard, pickles, paprika, salt and pepper. Slice each of the boiled eggs in half, then remove the yolks and place them in the bowl. Mix the yolks with the other ingredients, then spoon into the egg halves. You'll want to store your deviled eggs so they do not get misshapen, so use your vacuum sealer and sturdy plastic containers to prevent eggs from ruining.
Due to the slow ramp up, and even heating of a slow cooker, recipes featured on this site can be cooked in a range of slow cooker sizes. Recipes can be increased or decreased by one quart size per the cooking instructions. For smaller sauces and dips that call for 3 quarts or less, it is not recommended to alter the unit size. Crock-Pot® is a registered trademark and should not be used generically when referring to a 'slow cooker' within the recipes.
Sunbeam Products, Inc. d/b/a Jarden Consumer Solutions has not tested these recipes and is not responsible for the outcome of any recipe. You may not achieve the results desired due to variations in ingredients, cooking temperatures, cooking times, typos, errors, omissions, or individual cooking abilities. Please always use your best judgment when cooking with raw ingredients such as eggs, chicken or fish.