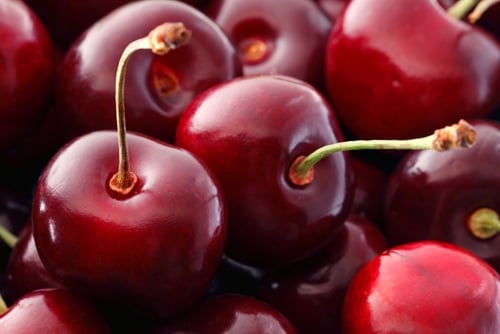 5 Crops You'll Want to Save This Spring
Few things are quite as delicious as ripe, seasonal crops that are only available at one time during the year. While you can pick up packaged or frozen versions of these foods all year round, there's no beating the quality of a freshly picked piece.
Thankfully, with the help of your vacuum sealer and your freezer, you can treat yourself to fresh fruits and vegetables throughout the entire year. Stock up on vacuum sealer bags and these fresh produce items, and you'll be grateful you did come next fall.
1. Lettuce
This crop is one of the most versatile vegetables you can grow. While the food is available year-round, The Old Farmer's Almanac recommends growing it in the spring, as these weather conditions provide the optimal temperature for flavor. Stockpile this food during the spring to keep plenty of it on hand throughout the seasons. When vacuum sealing it, be sure to blanche beforehand. Otherwise, the food will emit gasses that will impact the sealing process.
2. Apricots
Slice these sweet fruits for a fresh pie or dehydrate pieces for a trail mix - no matter what you do with apricots, you'll enjoy having a fresh stock from which you can choose. These fruits generally ripen in the early spring, so if your grocery store sets out bundles of apricots, buy them by the handful. Freeze extra fruits so you can enjoy them during the warmer months. Combine frozen apricots with your other favorite fruits, like peaches and apples, for a tasty summertime smoothie.
3. Snow Peas
Snow peas are another vegetable that hits prime during the spring. Many gardeners prefer to grow this crop in their own yards, recognizing that early spring is the ideal time to plant them. These vegetables lend themselves well to sealing and thawing, so save in large batches for fall and winter.
4. Cherries
Cherry trees generally bloom in spring, providing people in local areas an abundance of ripe fruits to enjoy for the next several weeks. During this time, you'll likely notice that your local grocery store has loaded up on cherries. Take advantage of this crop by buying cherries in bulk and storing in your freezer. Use portioned vacuum sealer bags to store specific amounts for individual servings.
5. Lemons and Oranges
Citrus fruits - including lemons, limes and oranges - bloom in spring. Whether you use these foods to garnish dishes or spruce up drinks, you'll want a variety to choose from in the months during which they are unavailable.