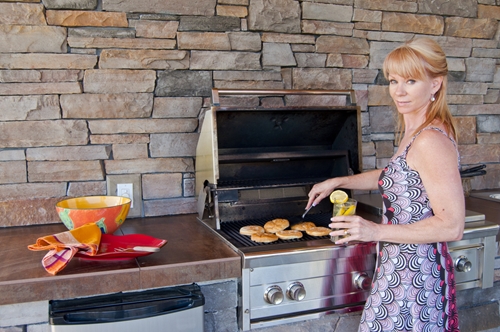 4th of July Vacuum Sealing Tips
The biggest barbecue day of the year is coming, and you need to be prepared. Flags, fireworks and your FoodSaver® Vacuum Sealing System are the first things that should come to mind if you want to nail the big cookout.
There are dozens of ways vacuum sealers can help streamline your prep and seal in the freshness of those big dishes. Here are a few tips you may not have thought about.
Marinate Right Before the Barbecue
There's a lot of forethought that goes into hosting a barbecue. One of the biggest to-dos is marinating those steaks, ribs or even burgers for the grill. Luckily, you don't have to plan hours in advance of the big event.
With a FoodSaver® Quick Marinator, you can give those meats and veggies some flavor in a flash. Toss your food and marinade into the container, vacuum seal and they'll be ready for the grill in minutes.
Seal Large Dishes in a Snap
Whether you're bringing a casserole or a pan of cornbread to a potluck or sealing up your leftovers for later, bagging those bigger dishes is a breeze. Here's the quick and easy tip: Keep your food in its pan, dish or platter and vacuum seal the whole thing.
It's the easiest way to transport your item between your home and the party, and it's a super simple way to preserve the freshness of those dishes when you're tired from all the holiday festivities.
Don't Forget Buns, Pies and More
After everyone has their fill of burgers, dogs and brats, you might still have some buns left over. A tight vacuum seal can help save those foods from mold or make it easy to freeze them for the next cookout without worrying about freezer burn. Moreover, a vacuum seal is perfect for other delicate foods like pies, cornbread, muffins and more. You just need to use a light touch.
The FoodSaver® 2-In-1 Vacuum Sealing System has a PulseVac™ feature perfect for sealing items without crushing them. Put whatever you'd like into your vacuum seal bag and push the PulseVac™ button to the highest threshold before the bag decompresses your foods. Then hit seal and voila! Perfectly preserved buns, breads, pastries and more.