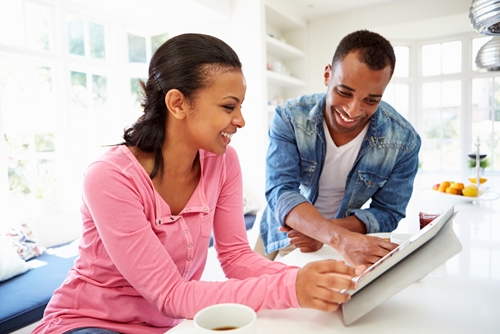 Preservation Resolutions: Reorganizing Your Kitchen with Your Vacuum Sealer
Happy New Year!
Are you looking for ways to simplify your life at the beginning of 2015? Good news - your vacuum sealer will be with you every step of the way.
Start the new year off on the right foot by reorganizing your kitchen. This project will not only give you a fun way to spend the first few days of your year, but by the time you finish, you'll have an impressively clean kitchen that can keep you organized through the first few months of the year.
The Fridge and Freezer
Chances are, your refrigerator is stocked with holiday leftovers, seasonal edibles and forgotten foods that are taking up a great deal of your fridge space. It's time to clean, consolidate and compost, because a clean kitchen starts here.
Make a Full Sweep: It's best to start from the top and work your way down. Your freshest ingredients are probably toward the front of the fridge or freezer, so it's crucial that you move those to the counters while you throw out old items. Consider making piles - foods that are still good, those that expire soon and items that should be tossed. Cleaning out your freezer will take a bit more work, as some of the expiration dates may not be applicable. The U.S. Department of Health and Human Services noted that you should never taste food to determine whether it has expired or not. Instead, trust your gut and toss foods that no longer look viable.
Get Out the Spray Cleaner: After the shelves are empty, give them a good rub down with cleaning supplies - this is a very important step in the process, as your shelves have likely housed many foods that caused spills and stains. Moving forward, make an effort to preserve foods that may drip with an airtight seal, which can prevent these drips from occurring in the first place.
The Pantry
The foods in your pantry may have a longer shelf life than those in your fridge or freezer, but they too can expire. The Kitchn reported that this is a great way to make a tasty and impromptu dish from foods you may have forgotten about, like pastas and sealed sauces.
Sift Through the Shelves: Much like your fridge, you'll want to go through each tier of your pantry, checking expiration dates and taking note of which ingredients are going to expire soon. Consider developing a tangible list you can post on your fridge, which can serve as a reminder for which foods you have.
Search for Ways to Save Space: Consolidate your ingredients by transferring them to resealable plastic bags you can use with your vacuum sealer. This is a great way to stack and store pantry items for the rest of the year.