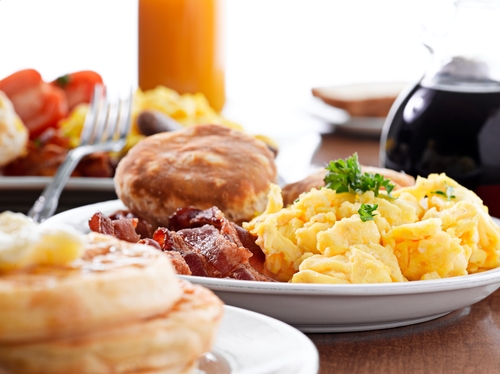 Venison for Breakfast? Why Not?
If you're an avid hunter - or you share a house with one - you've likely got a freezer full of deer meat saved from this past season. Thankfully, venison is one of the most versatile ingredients you've got in your home. It can be shaped, sautéed or seasoned with your favorite spices, and it's ideal for any meal time during the day.
This winter, try mixing up your normal breakfast routine by serving venison for breakfast. You've got a stockpile of the meat perfect for making fresh sausage.
Homemade Venison Sausage
Your venison sausage can be served with biscuits, pancakes or eaten solo, but be sure you make enough to share, because your family won't be able to get enough.
You'll need:
2 pounds ground venison
1 pound ground pork
1 tablespoon sugar
1 tablespoon packed brown sugar
1 teaspoon poultry seasoning
1 egg
Salt and pepper to taste
Directions:
In a large bowl, use your hands to mix together the ground venison, pork, sugar, brown sugar, poultry seasoning, egg, salt and pepper. When the ingredients are well-blended, start pinching off pieces and forming them into small patties. Heat a medium skillet and coat the bottom with nonstick cooking spray, then begin frying each patty. Remove from heat when the patties are brown both inside and outside.
Keeping it Safely Stored
If you're looking to create a large batch of sausage and store it for future use, you'll want to double the recipe above. Allow the patties to cool for about 20 to 30 minutes, then begin placing them in your vacuum sealer bags. Remove the air from each piece by using your FoodSaver® GameSaver® Vacuum Sealer. If you want to save each patty individually for easier thawing, use plastic bags that are already portioned off for best results.