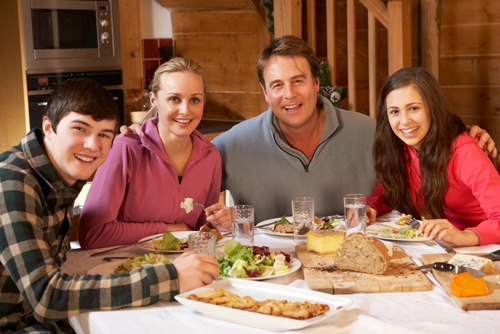 The 2 Best Holiday Marinades
Want to add some extra flavor to your holiday recipes? Use the FoodSaver® Quick Marinator to give your meals a boost of flavor. These tasty recipes will keep your meat succulent and flavorful. The best part is that you can visit your local market or orchard and pick some of the ingredients fresh, which will really enhance the amount of love you put into the meal.
1. Cranberry Pork Marinade
'Tis the season for cranberries! Rather than only having them with Thanksgiving or Christmas dinner, add them to your weekday dinners with this recipe.
Ingredients:
6 ounces fresh cranberries
1 teaspoon orange peel, grated
3 tablespoons red wine vinegar
2 teaspoons salt
1/2 cup brown sugar, packed
1/4 cup vegetable oil.
Directions
Start by adding the cranberries, orange peel and water to a saucepan and heat over a medium flame. Bring to a boil, then simmer for 10 minutes or until the cranberries split open. Let the mixture cool for 5 minutes, then strain out the cranberries and place them in a blender. Pulse them until they're smooth, then add the vinegar, salt, sugar and vegetable oil. Pour the mixture into your FoodSaver® Quick Marinator and place the pork inside. Connect it to your FoodSaver® Vacuum Sealing System and press the marinate button. You meat will be ready to cook in under 20 minutes.
2. Apple Cider Marinade
Here's another favorite fall flavor. Apple cider can really add a lot of sweetness and moisture to an otherwise dry piece of meat. Try this recipe with chicken breasts or pork chops.
Ingredients:
3 tablespoons lemon juice
2 cups apple cider
2 tablespoons Dijon mustard
Salt and pepper, to taste
4 tablespoons olive oil
2 teaspoons fresh thyme, chopped.
Directions
In a food processor, combine the lemon juice, apple cider, mustard, salt and pepper, olive oil and thyme. Pulse a few times to ensure all the ingredients are well distributed. Pour the marinade over the chicken in your FoodSaver® Quick Marinator and attach it to the FoodSaver® Vacuum Sealing system. Press the marinade button, then allow the meat to sit for about 12 minutes. Cook the chicken and serve with a side of veggies.