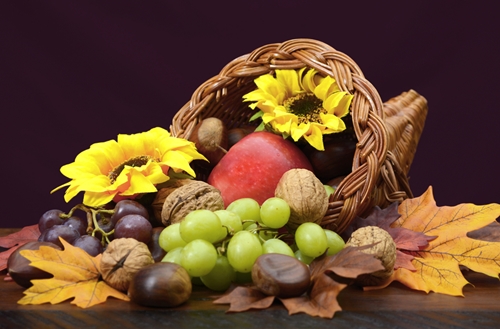 It's Time To Take Out Your Vacuumed Sealed Fall Harvest
Remember all those great deals you got at the grocery store last fall? If you were thinking ahead, you vacuum sealed some of them up and put them away in the freezer for safe keeping. Now it's time to take them back out and enjoy some home-cooked meals using the flavors from last autumn. Don't let the harsh winter get you down, there's more pumpkin pie!
Pumpkin Bread
Chances are good that you have some pumpkin saved from early in the autumn. Now you can take it out and use it to make some warm, tasty pumpkin bread. Your FoodSaver® Vacuum Sealing System kept the love and the fresh flavors inside.
Ingredients:
4 eggs
15 ounces pumpkin puree
3 cups sugar
2/3 cup water
1 cup vegetable oil
1/4 teaspoon ginger, ground
1/2 teaspoon cloves, ground
1 teaspoon cinnamon, ground
1 teaspoon nutmeg, ground
1 1/2 teaspoons salt
2 teaspoons baking soda
3 1/2 cups flour.
Directions
1. Heat your oven to 350 degrees and prepare three 7-by-3-inch loaf pans by spraying them lightly with cooking oil.
2. Mix together in a large bowl the eggs, pumpkin, sugar, water and oil.
3. Sift the dry ingredients - ginger, cloves, cinnamon, nutmeg, salt, baking soda and flour - together in a separate bowl.
4. Combine the wet and dry ingredients until they are consistent throughout.
5. Pour an even amount into each pan.
6. Bake for 50 minutes or until a toothpick comes out clean.
Roasted Winter Squash
It's super easy to take out your vacuum sealed squash, thaw it in the fridge overnight, and make this delicious recipe. It works best as a side dish.
Ingredients:
1 large winter squash, cubed
2 1/2 tablespoons olive oil
1 teaspoon black pepper
1 teaspoon salt
1 1/2 teaspoon garlic powder.
Directions
1. Heat your oven to 400 degrees
2. Drizzle the squash with olive oil, then toss with black pepper, salt and garlic.
3. Bake for 30 minutes or until the squash is golden brown and tender.
These recipes are simple and yet they can be made with a lot of love. Your family will enjoy them and they'll enjoy being able to spend the extra time with you.