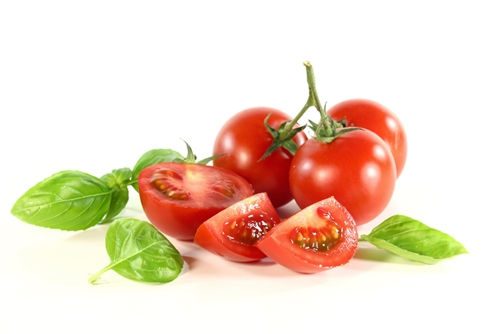 Foods you Should Puree and Vacuum Seal
You've likely started harvesting those garden veggies, and it's time to think up a few ways to use or seal up their freshness before any of that delicious flavor is lost. While lots of produce can be vacuum sealed and frozen after being plucked fresh from the vine, you might consider a new approach to preserving those veggies.
Here are a few items you should puree and vacuum seal with a FoodSaver® Vacuum Sealer to lock in all that impeccable taste. It will also make preparing a few particular dishes easy later.
Fresh Garden Tomatoes
What are you going to do with all those ripe, juicy tomatoes? There are only so many salads and sandwiches you can add them to. On the other hand, if you're a fan of tangy tomato soup in the winter or a light and flavorful sauce, it'd be wise to puree some of your harvest. Toss those tomatoes into a food processor and vacuum seal the mixture using a jar and a FoodSaver® Wide-Mouth Jar Sealer for easy cooking later in the week.
You could also freeze the mixture first and then vacuum seal it in a FoodSaver® bag. This is the best way to protect the tomato flavor from freezer burn and make mouth watering soup with fresh ingredients months later.
Hot Peppers for Chili
You're no stranger to adding a few chopped hot peppers to your chili. Jalapenos, habaneros, ancho chilies - they all add a spicy kick to your dish. However, chopping and tossing the peppers in isn't the best way to fuse the intense flavor with the chili.
That's why pureeing hot pepper medleys for chili is so effective. The flavors fuse with the other ingredients more effectively, and you won't be unexpectedly overpowered by spice while biting down on a single chopped pepper. Pluck those fresh hot peppers, puree them and vacuum seal the mix to save for fresh chili throughout the year.
Homemade Pesto
Pine nuts, basil, garlic, parmesan and a little olive oil is all you need to make a superb homemade pesto, and the fresh substance is sure to please your taste buds more than any of that jarred stuff at the store.
The only problem: Homemade pesto will oxidize and turn an unappealing dark color the same way avocado does in a short period of time. Oxygen is the enemy of flavor, so don't let that delicious homemade pesto go bad in just a day! Use your vacuum sealer and jar sealers to seal up pesto in an air-free environment and keep it tasty for days or weeks rather than hours.