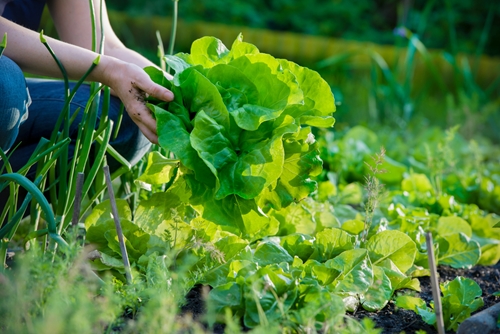 The Benefits of Gardening and What to Do With What You Grow
There are few feelings better than collecting a harvest you grew with your own honest work. One may argue that the taste of fresh veggies plucked straight from the soil is better, but it's a matter of preference.
There are dozens of reasons why gardening is a great activity for both you and others. Here's a short list of benefits for anyone out there with a green thumb.
1. It's a Great Way to Exercise
All that time spent tilling soil and pulling weeds can help burn a lot of calories. In fact, gardening has been suggested by both the Centers for Disease Control and Prevention and the U.S. Department of Health and Human Services because just a little light yardwork can help you maintain a healthy weight and prevent or control high blood pressure.
2. Gardening can Reduce Stress
It's no secret that tending to the garden can be very therapeutic. A gentle breeze, some sunshine and a beautiful plethora of veggies and flowers - what is there to be anxious about? When the most stressful thing in the garden is a lack of ladybugs, it's easy to use your gardening time to relax, too.
3. The Nutritional Benefits are Clear
Perhaps the best part about gardening is you know exactly what you'll be eating. From planting the seeds to collecting your harvest, you're deciding exactly how you want the food to be prepared. Are you using pesticides? Do you want GMO foods? How fresh is everything? You make all the choices and know the answers.
And whatever you decide, you're likely practicing better nutrition just because you have the choice. With fresh food just steps away from your door, why not choose fruits and veggies over other fatty snacks?
Seal in the Freshness
Of course, your homegrown goods won't stay fresh outside forever. When you're ready to pick your harvest, take a FoodSaver® FreshSaver® Handheld Vacuum Sealing System with you. There's no quicker way to safely store your fruits and veggies than to pluck them from the vine, immediately put them in a bag and vacuum seal it for safe storing.
Take what you want to cook into the house and wash it for later. If you're saving anything for over a few days, though, you'll want to vacuum seal it for added protection and to lock in all the flavor those freshly picked goods had right off the vine or out of the ground.