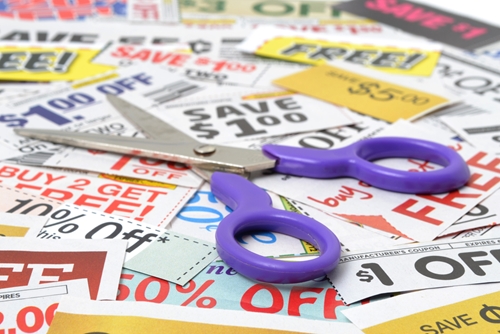 The Couponer's Guide to Buying in Bulk
Buying in bulk is one of the best ways to save time, money and patience in the long run. Whether you consider yourself to be a couponing connoisseur or you're new to the cost-savings game, this process is ideal for those who are well-versed with a vacuum sealer, as they can preserve even more foods for the future.
As you're cutting coupons before your next grocery trip, consider these best practices when it comes to purchasing your products in bulk.
Stack Your Coupons When You Can
While you're sifting through the Sunday paper, keep a close eye on coupons that you can stack on top of one another. Oftentimes, manufacturer's coupons can be used in addition to any that are store-specific, so be sure to thoroughly examine any restrictions in the fine print. In addition, some coupons can be used more than once, so consider printing multiples or collecting several copies from the source.
Be sure to keep track of coupons' expiration dates as well - it's worth it to hold on to those that don't expire, since when you pair them with store promotions, the savings can seriously add up.
Know Which Foods to Stow
When you're buying foods in large quantities, it's important to plan beforehand. If you notice that steaks are on sale, you should consider whether you have the resources to properly store this meat or not. U.S. News & World Report noted that bulk buyers should avoid purchasing items that are perishable or unnecessary, but if you have a vacuum sealer and enough storage room in your freezer, you can buy just about anything in bulk.
Fruits and vegetables are best when preserved fresh, so if you've noticed a deal that you just can't pass up, be sure to brush up on the proper preservation techniques before tossing them in the freezer. Similarly, if you're interested in only visiting the grocery store once every one or two months, buying in bulk and storing in the freezer can be the best way to ensure that these foods remain fresh and tasty in the long run.
Don't Buy Unless You've Tried
The Simple Dollar reported that while buying in bulk has its many temptations - especially if you know how to work your vacuum sealer - it's imperative to only purchase items you know you'll like. If you're intrigued by a sale, don't buy large amounts of the item unless you know that you'll eventually use all of it. Otherwise, you've done nothing but waste time, money and food.