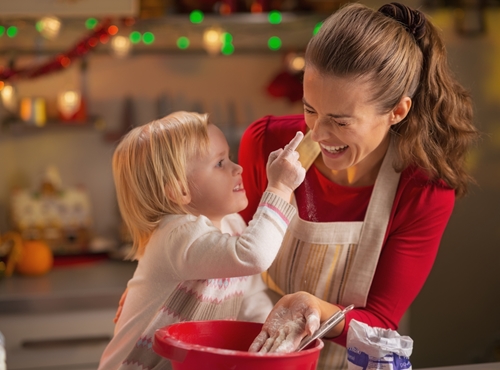 Share a Taste of the Holidays
Who says your loved ones have to be physically present at your house to enjoy the holidays this year? While bringing everyone home during the more festive months is ideal, sometimes it's just not possible. Whether people are restricted by travel, funds or weather phenomena, some factors can't be accounted for when you're planning your holiday celebrations.
Thankfully, there are ways to share your favorite seasonal meals with loved ones who couldn't make it to your celebration this year. Create a custom care package for your family members who couldn't make it, treating them to the sweet and savory dishes you shared this season. Follow these simple tips to make sure the contents of your care package remain safe during shipping.
1. Make Your Own Packages
You already know that you'll need to package your foods before shipping, but brush up on which methods are most effective for the food of your choosing. For large dishes, sides or desserts, use your vacuum sealer to create your own resealable bag to keep your delicious drops contained. Use the FoodSaver® Multi-Pack Starting Kit when sending more than one type of food, as these bags vary in size and are ideally suited for many different types of food.
2. Separate Goods by Texture
When sealing your goods together, separate them by their textures. Soft cookies and cakes can be stored together, while meats and vegetables should be kept separate. Don't seal together two foods that will ruin if their flavors blend. It's equally important that you exercise caution when shipping cooked foods. If you're sending meals that need to be frozen or refrigerated, send them in a cooler or box well-equipped to keep contents safe.
3. Don't Forget the Spices!
Sending food that needs to be seasoned? Don't forget to pack condiments and spices! Use your vacuum sealer to create small bags to include in your care package, making it much easier for your loved ones to quickly unpack and enjoy your holiday treats.
4. Pack Tightly
This step is especially important for cookies you don't want to crumble or meals you don't want sloshing around during transit. Pack your goodies tightly, using vacuum-sealed bags filled with air to further provide cushion if needed.
5. Include a Letter
It's not a care package if you haven't included a little TLC! Write a loving letter to your recipient, including a short description of the event he or she missed, as well as a group photo of who could make it. Don't forget to remind your loved one how much you missed seeing him or her!