FoodSaver® Fresh Container Produce Trays, 2-Pack
Details
http://www.foodsaver.ca/en_CA/accessories/foodsaver-fresh-container-produce-trays-2-pack/FA2ST358-000.html
Product Actions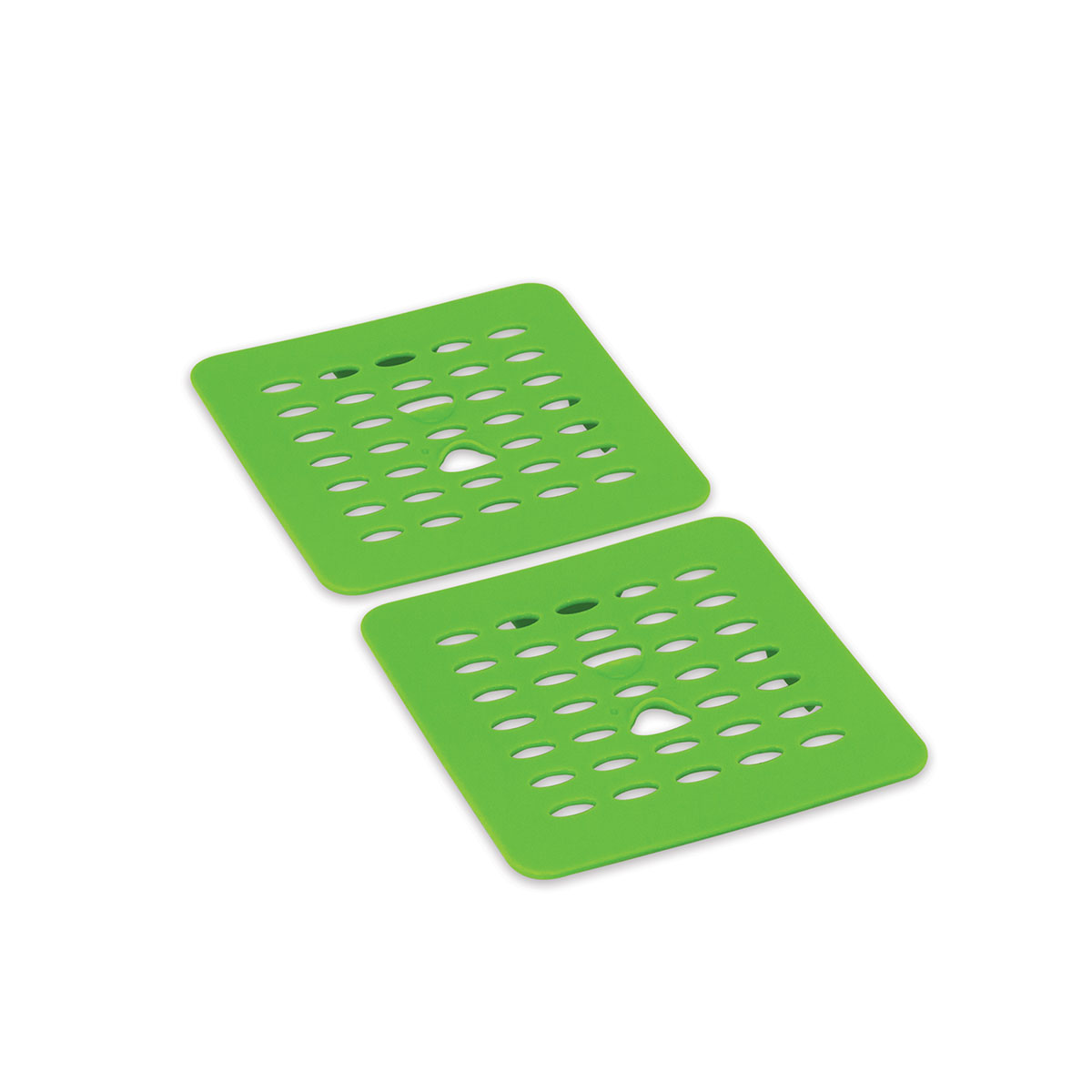 FoodSaver® Fresh Container Produce Trays, 2-Pack
- See final price in cart
Preserve freshness longer for foods stored in the fridge, pantry and on the go!
Included in Offer:
• 2- Fresh Containers Produce Tray for 3, 5, 8 cup


See More...
Additional Information
Introducing a new premium food preservation system designed especially for fridge, pantry and on the go. Worth its weight in freshness, the FoodSaver® Fresh Containers help reduce food waste, so you can enjoy what you ordinarily would lose to spoilage. Fresh Containers work with all FoodSaver® Food Preservation Systems or Handheld Sealers to remove air and create a unique, airtight seal. They're ideal for pantry items, meals and snacks on the go as well. Fresh Containers help simplify chaos in the kitchen and fridge with their stackable, nestable design to keep everything neat and organized. Because they're made with a clear BPA free Tritan™ material, it's easy to see what you're looking for; and they're safe for the microwave and dishwasher, so reheating and clean up are super easy. These FoodSaver® Fresh Produce Trays are designed for use in FoodSaver® Fresh 3-Cup, 5-Cup and 8-Cup Containers to store produce properly, separating fresh produce from moisture to help stay fresh and crisp longer. Made for ultimate everyday fridge and pantry storage with the promise of freshness.
Crack, shatter, stain & odor resistant
Nestable & stackable
Microwave, refrigerator, dishwasher & freezer safe
BPA Free
FDA Approved
1 Year Limited Warranty.
FoodSaver® Fresh Container Produce Trays, 2-Pack
is rated out of
5
by
8
.
Rated

5

out of

5
by
ForToGo
from
It really works!!!!
I was very sceptical about buying the fruit and vegetables container. When I received it I immediately used it. To my surprise, it actually kept my strawberries and grapes fresh for almost 3 weeks. I did not open once I vacuum sealed the container. I am not sure how long the fruits and vegetables will last when you break the seal and then reseal it. I will be purchasing a few more today.
Date published: 2016-05-19
Rated

5

out of

5
by
Brother
from
Amazing Product
I decided to purchase this product to fit the containers purchased for Christmas and they only make my food saver containers better.
Date published: 2017-01-30
Rated

5

out of

5
by
Malkah
from
Handy produce trays
I'm glad to now have the two produce trays. I pressure sealed strawberries with and without inserting a produce tray in the storage container. With a tray inserted in the storage container the strawberries kept fresher and longer. The tray helped any moisture to drain down, away from the fruit, thus preserving the fruit more efficiently. Wish, however, that these tray came together WITH each unit. I AM pleased to have them.
Date published: 2016-08-11
Rated

5

out of

5
by
kmessano
from
I bought these FoodSaver Produce Trays and wish I had bought more. These trays help keep my produce fresher longer. I buy a lot of strawberries, blueberries, and rasberries. I tested saving my berries with and without these trays. The berries lasted longer with the use of the tray than without the trays. I am putting in another order for more of these trays
Date published: 2016-08-10
Rated

5

out of

5
by
brandysmom
from
I bought these to keep moist foods off the bottom of my containers and allow air flow around them. They work very well, glad I have them.
Date published: 2016-08-21
Rated

5

out of

5
by
YourAce
from
Not overly priced
I like these for strawberries or salads. This helps keep those fresher, less soggy, and crisp. I would buy it again.
Date published: 2016-09-25
Rated

5

out of

5
by
Kokeschma
from
Fresh container produce trays
I really like these you can cut up a salad and separate them for a week and they stay fresh, love them!
Date published: 2017-01-14
Rated

5

out of

5
by
Moses59
from
OMG
Great product. Will purchase more down the road. Wish they had different colors to pick from
Date published: 2016-09-21